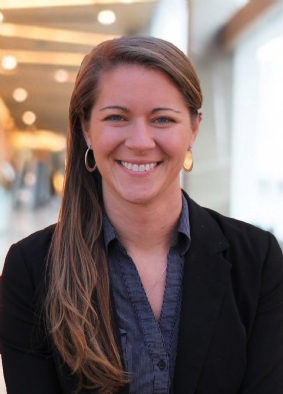 Rachel Lenz
Board Member
R.Lenz@macombparks.com
Rachel Lenz has spent more than 10 years improving – and enjoying - recreational experiences in greater western Illinois. Lenz has led the Macomb Park District as its executive director since 2017 and has worked with the park district in other capacities since 2013. During that time, she's created special events for the community, rebranded the park district, led its marketing and fundraising campaigns and worked with the community in a variety of ways.
Prior to her park district work, she led the McDonough County Special Recreation Association and was a camp coordinator for the Northern Illinois Special Recreation Association.
Rachel graduated from Western Illinois University in 2009 with a bachelors in recreation therapy and in 2012 with a masters in recreation, park and tourism administration. She is also a Certified Park and Recreation Professional and Certified Therapeutic Recreation Specialist.
She's a recognized leader in the community where she helps lead the McDonough County CEO board, serves on the Quality of Life committee, and is an ambassador for the Macomb Area Chamber of Commerce. Rachel has, in total, served on (and often led) fifteen different organizations/committees.
Her community and university have recognized her work with the 2022 Jim Berousek Distinguished Alumnus Award from the WIU Department of Recreation, Park & Tourism Administration (RPTA); 2021 Paul Harris Fellow from the Rotary Club of Macomb; 2018 Business Leader of the Year Award from the Macomb Area Chamber of Commerce; and the 2017 Graduate of the Last Decade Graduate Award from the RPTA Department. She is also an NCAA Women's Basketball official.